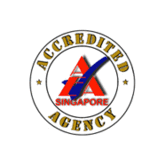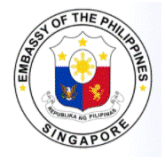 Displaying 1 - 15 of 126 maids, Page 1 of 9
Filipino
Catholic
Single Parent (32)
Ref: WHE-1738
Upd on 17-Aug-18

Filipino
Catholic
Married (42)
Ref: WHR-204
Upd on 17-Aug-18
Filipino
Catholic
Married (43)
Ref: WHS-3251
Upd on 17-Aug-18
Filipino
Christian
Single (31)
Ref: WHE-1739
Upd on 17-Aug-18

Filipino
Catholic
Single Parent (36)
Ref: WHS-4186
Upd on 16-Aug-18
Filipino
Catholic
Married (32)
Ref: WHS-3294
Upd on 16-Aug-18
Filipino
Catholic
Married (39)
Ref: WHS-2327
Upd on 16-Aug-18

Filipino
Catholic
Married (36)
Ref: WHS-4185
Upd on 15-Aug-18

Filipino
Catholic
Married (47)
Ref: WHS-3347
Upd on 15-Aug-18

Minerva is willing to work as a domestic helper. She can take care toddlers and pre school. She can tutor them, bathe, play and feeding. Minerva do her own marketing, household chores mopping, ironing, and cooking. She can cook stir fry vegetables, fried chicken, barbeque, fried beehoon, spaghetti, soup, macaroni, and can make salad. Minerva is available for interview.
Filipino
Catholic
Single Parent (41)
Ref: WHP-2274
Upd on 14-Aug-18

indicates there is a video clip for viewing.

indicates the biodata was added within the past 7 days.
--
photo border-in-red indicates the maid was requested before.