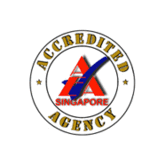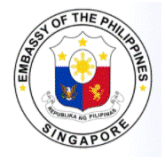 Displaying 1 - 15 of 20 maids, Page 1 of 2
Filipino
Catholic
Single (27)
Ref: WHS-3986
Upd on 22-Feb-18
Filipino
Catholic
Married (38)
Ref: WHS-3776
Upd on 22-Feb-18
Filipino
Catholic
Married (29)
Ref: WHS-4040
Upd on 20-Feb-18
Filipino
Christian
Married (35)
Ref: WHS-4049
Upd on 19-Feb-18
Filipino
Christian
Married (33)
Ref: WHS-4046
Upd on 15-Feb-18
Filipino
Catholic
Single Parent (36)
Ref: WHS-4010
Upd on 14-Feb-18
Filipino
Christian
Married (38)
Ref: WHS-4048
Upd on 13-Feb-18
Filipino
Catholic
Single Parent (47)
Ref: WHS-2441
Upd on 13-Feb-18
Carol current employer Chinese taking care elderly and cancer patient for just 3 months. Previous helper for a vacation and a friend of Carol as helper wish to stay in Philippines for 3 months. On May the friend will be coming back. Carol worked in Hongkong 1999 - 2014 looked after her employer kids since birth. She left the employer the kids age 14 and 16 years old. She bathe them, change nappies, feeding milk, ready story rhymes and play with them. Carol does her own marketing, housekeeping and cooking. She can cook steamed fish, congee, fried fish / chicken, blunch vegetables, and sour pork, fried rice, chinese soup, noodles,spaghetti, salad spaghetti and willing to learn. Shes available for interview during her Sunday off.
Filipino
Catholic
Married (42)
Ref: WHS-4047
Upd on 12-Feb-18
Filipino
Catholic
Single Parent (44)
Ref: WHS-4024
Upd on 11-Feb-18

indicates there is a video clip for viewing.

indicates the biodata was added within the past 7 days.
--
photo border-in-red indicates the maid was requested before.