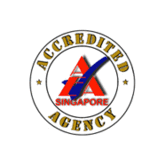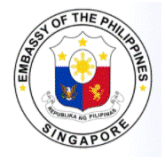 Displaying 1 - 15 of 16 maids, Page 1 of 2
Filipino
Catholic
Married (32)
Ref: WHS-3294
Upd on 16-Aug-18
Filipino
Catholic
Married (39)
Ref: WHS-2327
Upd on 16-Aug-18

Filipino
Catholic
Married (36)
Ref: WHS-4185
Upd on 15-Aug-18

Filipino
Catholic
Married (47)
Ref: WHS-3347
Upd on 15-Aug-18

Filipino
Catholic
Single (44)
Ref: WHS-4184
Upd on 14-Aug-18
Filipino
Catholic
Married (29)
Ref: WHS-4183
Upd on 12-Aug-18
Filipino
Christian
Married (38)
Ref: WHS-4181
Upd on 12-Aug-18
Filipino
Catholic
Married (34)
Ref: WHS-4165
Upd on 17-Jul-18
Sharon current employer finishing 4 years contract taking care 78 years old Ahmah stroke wheelchair bound. She bathe her, prepare food for her, bring her for exercise and gave her medicine. Sharon do her own marketing, household chores and cooking. Previous employer is also Chinese 2006 - 2014 with 2 teenagers 19 and 24 years of age. Sharon can cook soup, steam fish, stir fry vegetables, chicken curry, pork chop, pork with egg, sweet and sour pork and willing to learn. Sharon is willing to take care toddlers. She's available for interview Sunday.
Filipino
Catholic
Single (36)
Ref: WHS-4148
Upd on 02-Jul-18
Filipino
Catholic
Married (38)
Ref: WHS-4134
Upd on 14-Jun-18

indicates there is a video clip for viewing.

indicates the biodata was added within the past 7 days.
--
photo border-in-red indicates the maid was requested before.