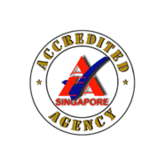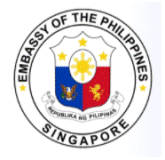 Displaying 1 - 15 of 16 maids, Page 1 of 2

Filipino
Catholic
Married (48)
Ref: WHS-1618
Upd on 20-Jan-17


Filipino
Muslim
Divorced (38)
Ref: WHS-3701
Upd on 20-Jan-17

Filipino
Christian
Separated (31)
Ref: WHS-3598
Upd on 20-Jan-17
Indonesian
Muslim
Widowed (36)
Ref: WHS-3254
Upd on 19-Jan-17

Indonesian
Muslim
Married (39)
Ref: WHS-3670
Upd on 16-Jan-17

Filipino
Christian
Married (35)
Ref: WHS-3696
Upd on 08-Jan-17

Filipino
Catholic
Married (38)
Ref: WHS-3300
Upd on 01-Jan-17

Filipino
Catholic
Single (33)
Ref: WHS-3686
Upd on 29-Dec-16

Nur works in Singapore since 2006 till now 7 local employers. Mainly housekeeping landed property. General household chores, marketing and cooking. She can cook like chicken rice, nasi lemak, curry, stir fry vegetables, steam fish, rendang, soto ayam and willing to learn. She's willing to take care toddlers and elderly. Nur is available for interview on Sunday.
Indonesian
Muslim
Divorced (39)
Ref: WHS-3663
Upd on 23-Nov-16

Melanie currently working for Chinese employer finishing 2 years contract. Her duties is marketing , housekeeping and cooking. She can cook steam fish, stir fry vegetables, fried noodles, pasta, chinese soup, chicken curry, steam prawn, make salad, pork in black sauce and willing to learn other dish. Melanie is available for interview during her Sunday off.
Filipino
Catholic
Married (46)
Ref: WHS-3643
Upd on 07-Nov-16

indicates there is a video clip for viewing.

indicates the biodata was added within the past 7 days.
--
photo border-in-red indicates the maid was requested before.